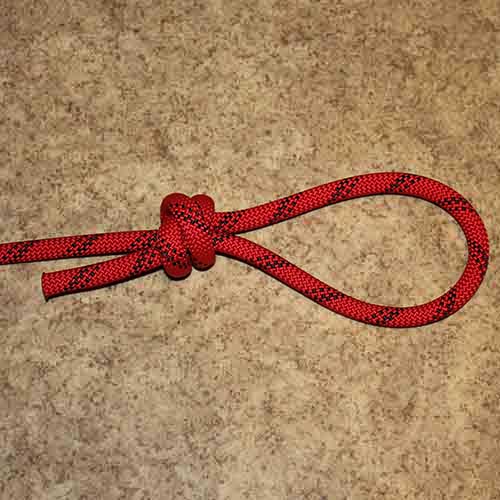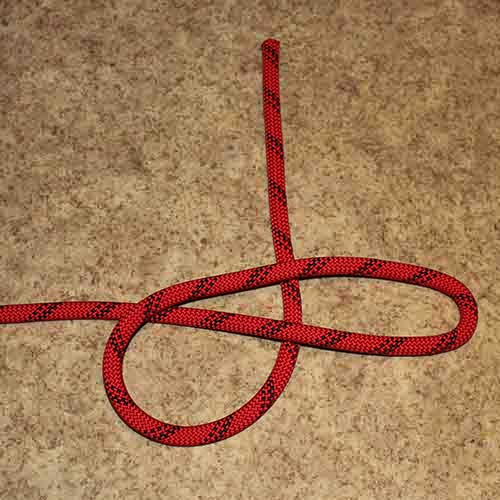 1. Make a bight and wrap the working end around it.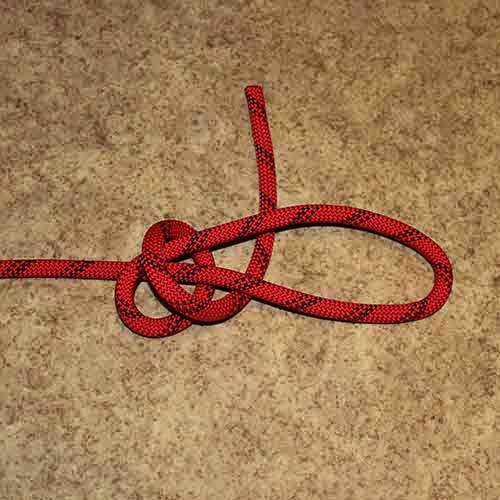 2. Make one more wrap.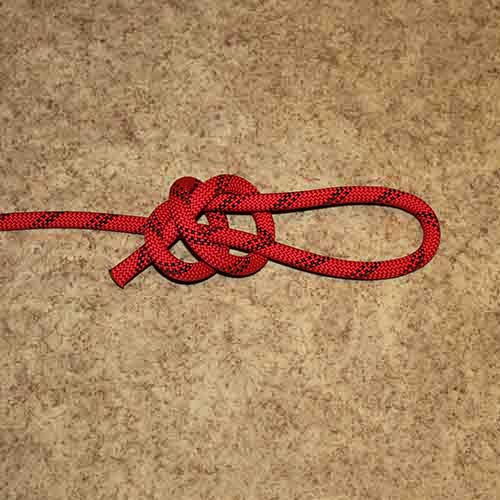 3. Pass the working end through the wraps to form double overhand knot.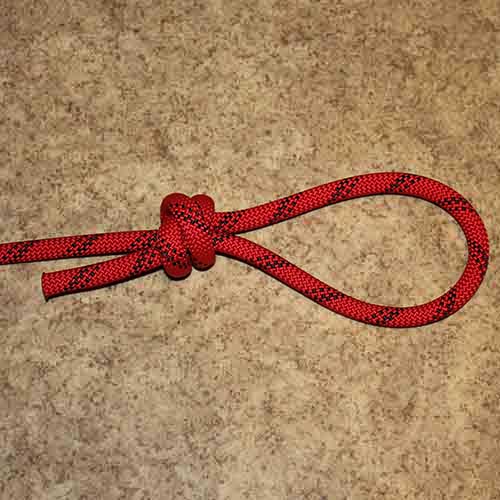 4. Tighten.
Description
A simple loop that can slide and "strangle" an object.
Use
General-purpose noose.
Releasing
Jamming
Security
High security even when tied with slippery synthetic cordage.
Other names
Poacher's knot, Strangle Snare, Double overhand sliding loop.
Tying
Tie a double overhand knot with the running end over the standing part and tighten.